Testing Chambers
The Testing Chambers Project is an editor-only project (no sample code required) that shows various features of the engine. It is a good starting point to play around with and get to know the editor.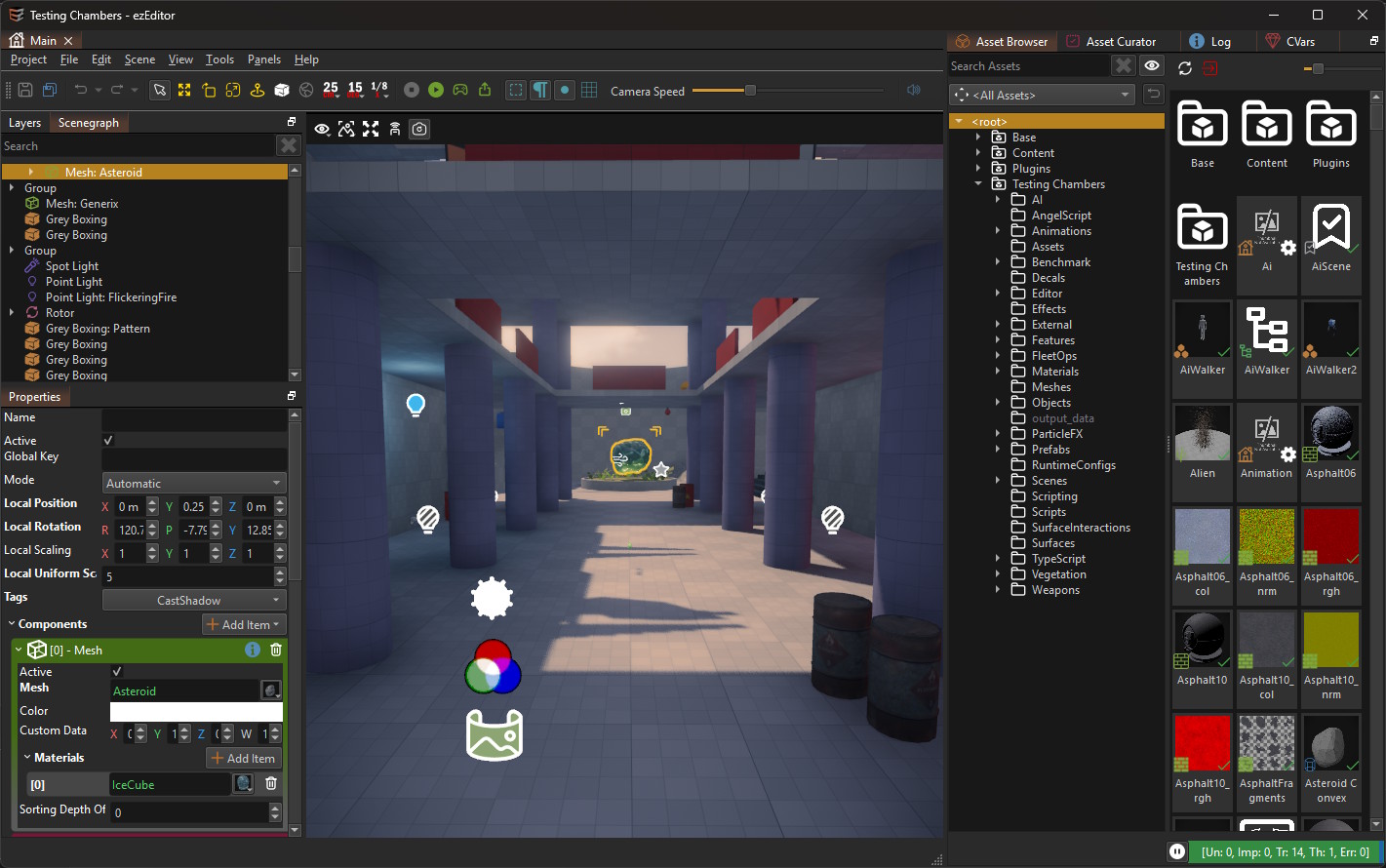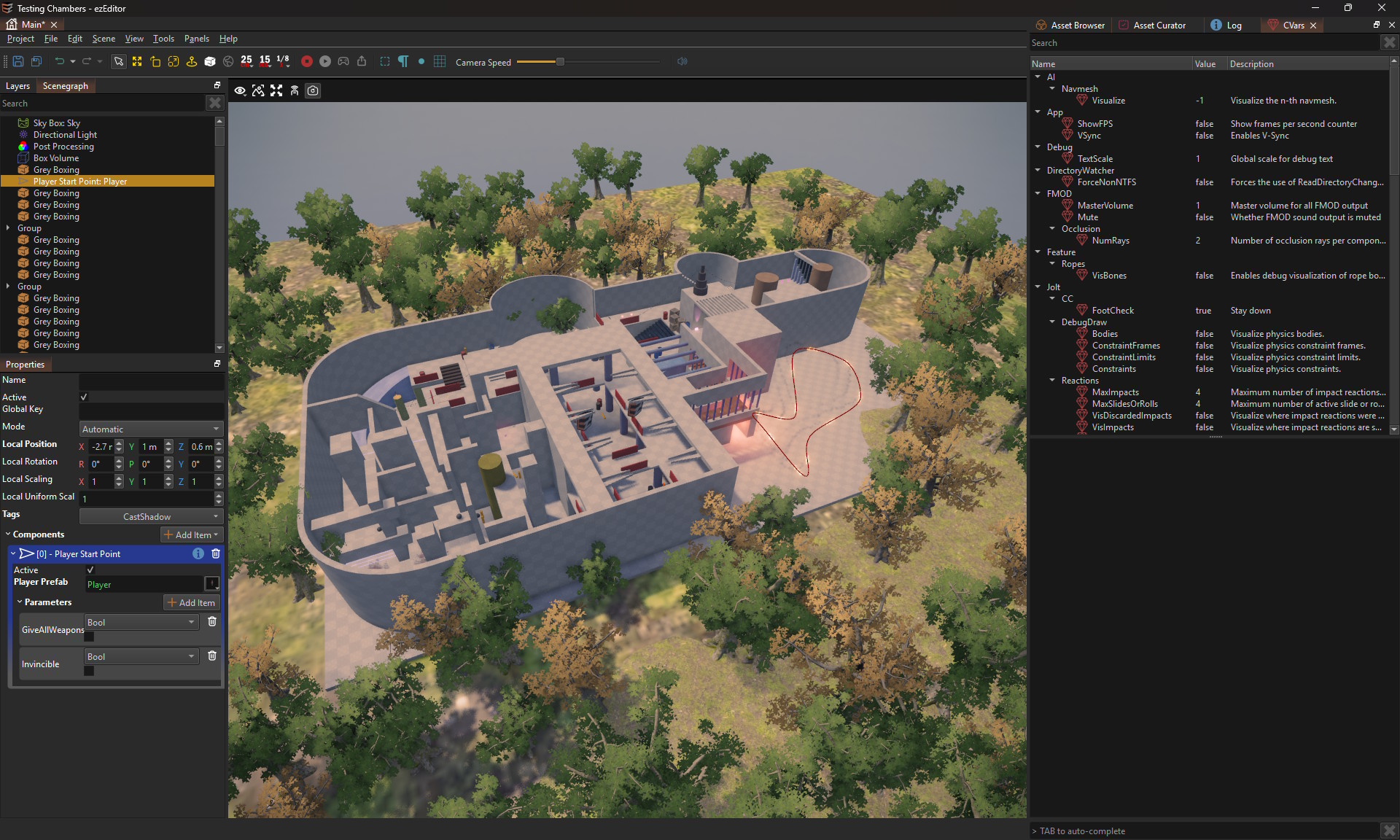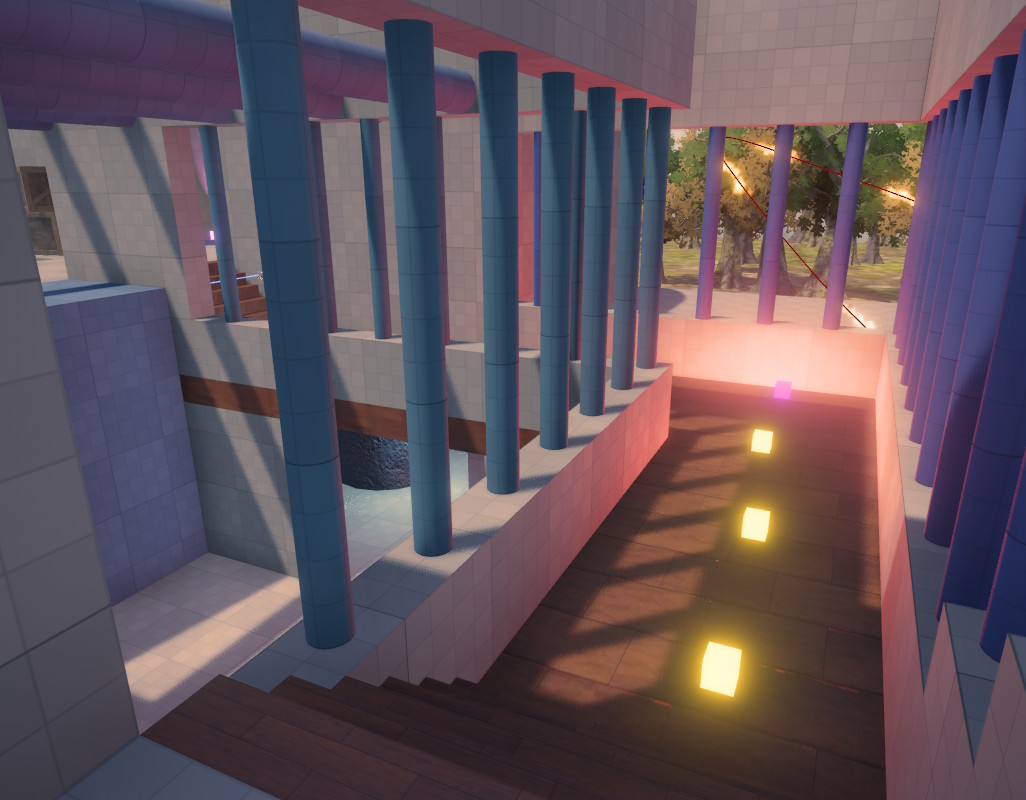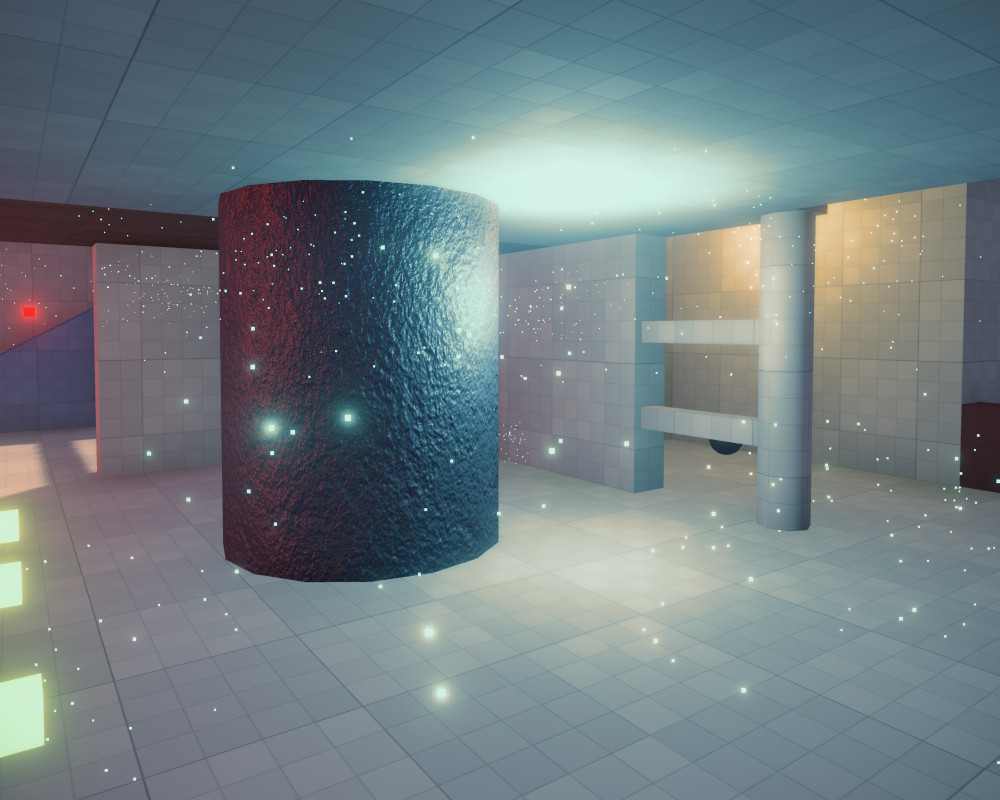 Prerequisites
This sample is data only and no extra code needs to be compiled to make it run.
Project
The editor project belonging to this sample can be found under Data/Samples/Testing Chambers.
Open the Corridor scene document. Make sure to transform all assets (in the AssetBrowser panel the box with the red arrow). Then press 'Play the Game' in the scene. Use WSAD to move around, left click to shoot, Space to jump, CTRL to crouch and 1, 2 and 3 to switch weapons.
See Also